SQABD Adda 1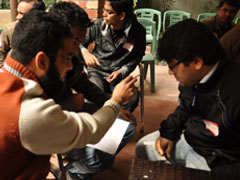 Held on January 15, 2011 at Roll Xpress Cafe outdoor venue, Banani, Dhaka
Videos
Slideshow video.
Teaser-1 video.
Teaser-2 video.
Geek Attendance
35+ Programmers, Testers, Project Managers, Test Managers and others.
Adda Details
Congrats to Team-2 (Hasan's team) for winning the most lively team award. Oh, and thanks for sharing your prize too.
Here is the list of topics that was discussed in the Adda.
Understanding web security
Testing social games
How can programmers and testers get along
When to use Kanban and when to use Scrum
How to evaluate freshers effectively
Selecting your next web technology - Java/RoR/PHP/Python
Photos
SQABD Adda? What's that?
What do you get when:
You make 4 teams
Elect 4 team leads
Teams jot down topics
Alternate between teams to select topic
Everyone brainstorms on each topic for 10 minutes
Elect the most lively team for an award
You get the most entertaining adda ever! SQABD Adda!
It's a cool place to hang out with geeks.
Talk or listen. Mingle!
All about software development!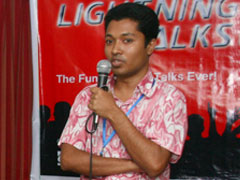 The speaker of this talk was M Ayman Noor. Video This talk was presented to a local audience at LightningTalks4. Slides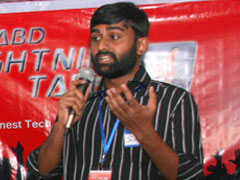 The speaker of this talk was Tauhidul Islam.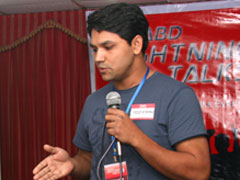 The speaker of this talk was Mozammel Haque. Video This talk was presented to a local audience at LightningTalks4. Slides